Thank you for considering Benicia Masonic Hall for your Masonic function.
Formed in early 1850, Benicia Lodge became the first lodge building in the state of California. Located between the San Francisco Bay and the gateway to the San Joaquin Delta, the original Benicia Masonic Hall was sold in 1888. Until it was reclaimed by the Grand Lodge of California, it served as a union hall and as a rooming house for soldiers during World War I.
The Grand Lodge of California repurchased Benicia Masonic Hall on January 1, 1950. The downstairs room was then transformed to serve as a museum and library, and the lodge room was used for the conferral of the Master Mason degree. In 1972, the Hall was added to the National Register of Historic Places.
This historic gem is now available for Masonic functions with reasonable pricing plans depending on your needs. Contact us today to host your next Masonic event at the Benicia Masonic Hall.
OUR FACILITY OFFERS POSSIBILITIES FOR
Degree Conferrals
Retreats
Business meetings
Fund raisers
Receptions
OUR FACILITY OFFERS
Free Wi-Fi
Adequate street parking
Single restroom
Mini parking lot at the back of the building
Kitchenette available for use
Officer jewels
Candidate regalia, square and compass
Officer and Side-liner aprons
Working tools
CAPACITY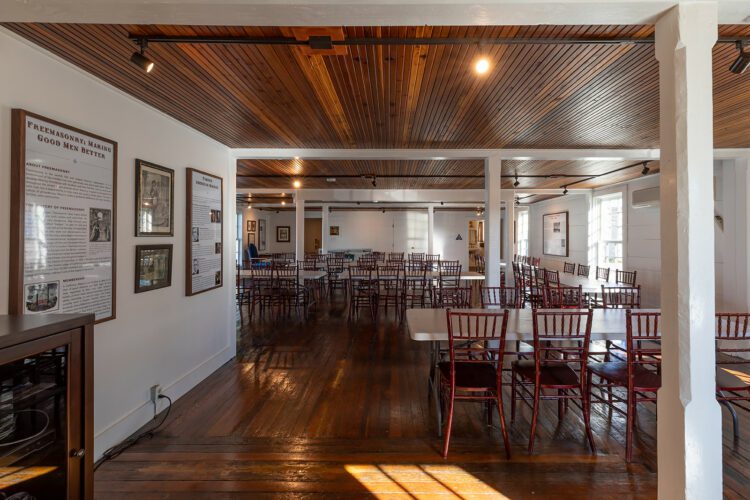 Main Hall seats up to 40 for banquets or receptions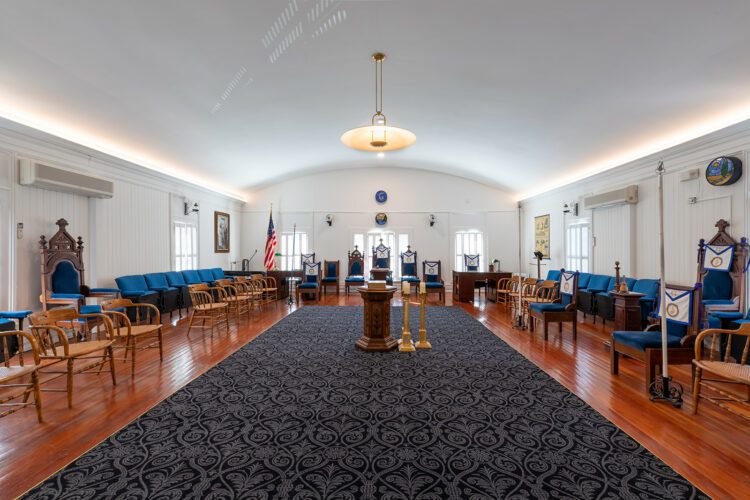 Lodge Room seats up to 50 for meetings
Benicia Masonic currently hosts three local lodges who meet at the building regularly:
Benicia Lodge No. 877
Carquinez Lodge No. 858

READY TO HOST YOUR FUNCTION?
PLEASE PROVIDE AT LEAST 4 WEEKS NOTICE*
* Provide sufficient lead time for such matters as getting a certificate of liability (insurance).
THINGS TO DO IN BENICIA
BENICIA HISTORICAL MUSEUM AT THE CAMEL BARN – 2060 Camel Road
STATE CAPITOL TOUR – 115 W G Street
GOT PLATE (Hawaiian Food) – 1034 1st Street
FAT SHAFTS ARCHERY – 3001 Bayshore Road
LINDSAY ART GLASS (Glass Blowing) – 109 E F Street
BENICIA FARMER'S MARKET – 90 1st Street
Questions? Call us at
(415) 292-9186